What a lovely Winter Recital!
Monday, January 31, 2022 by Lisa Barwell | Performing
What a lovely Winter Recital!
January 29, 2022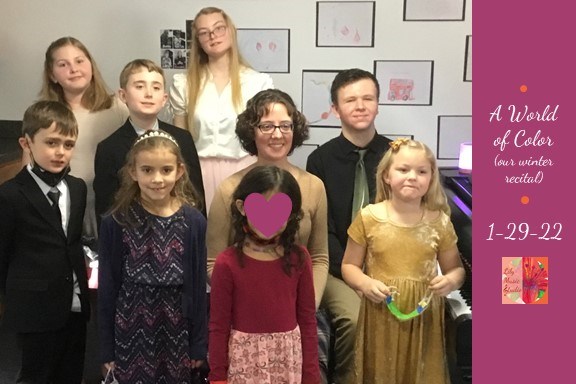 Our in-studio recital was a cozy affair celebrating our theme for the year, "Bringing Color to the World With Our Music." Students played a variety of pieces that represented different colors.
Prior to the recital, students colored modern pictures that represented one of their pieces (see above, on the wall behind the students). For most students, these pictures were abstract and consisted of lines, squiggles, dots, etc. in colors that gave an idea of the patterns in the music.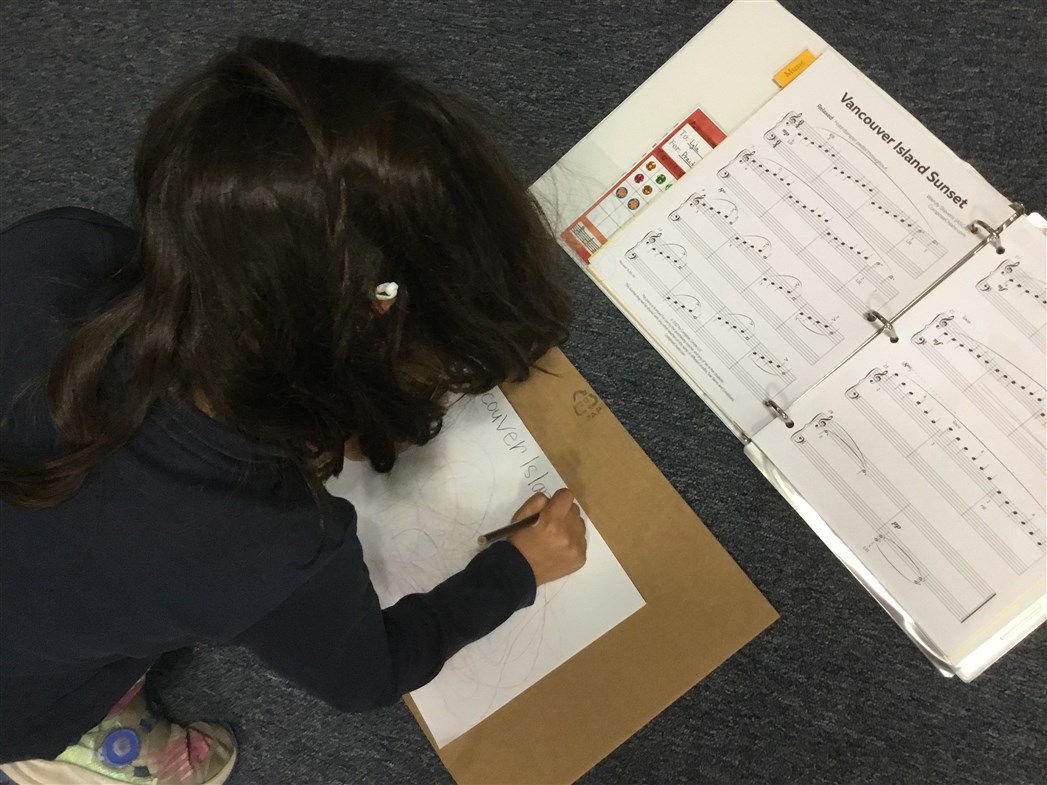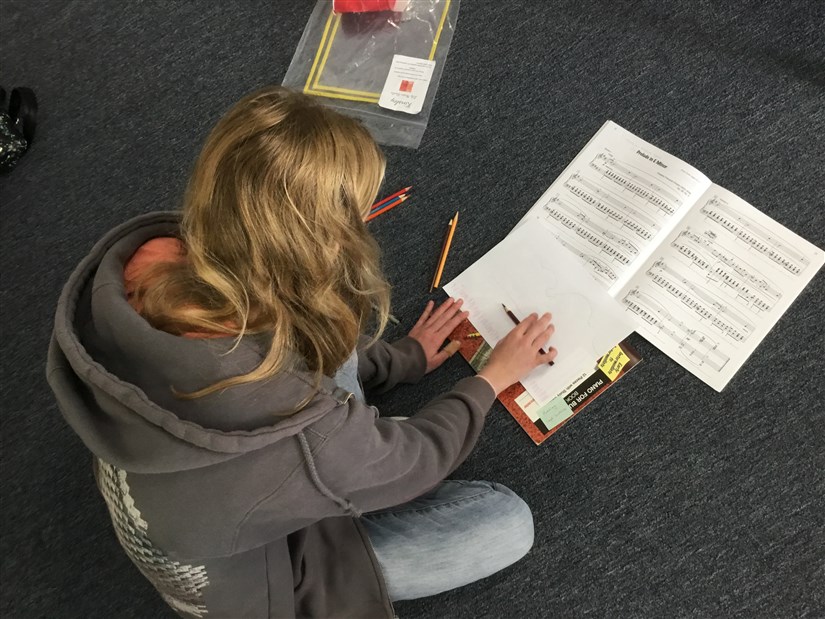 During the recital, students played beautifully and parents enjoyed the show!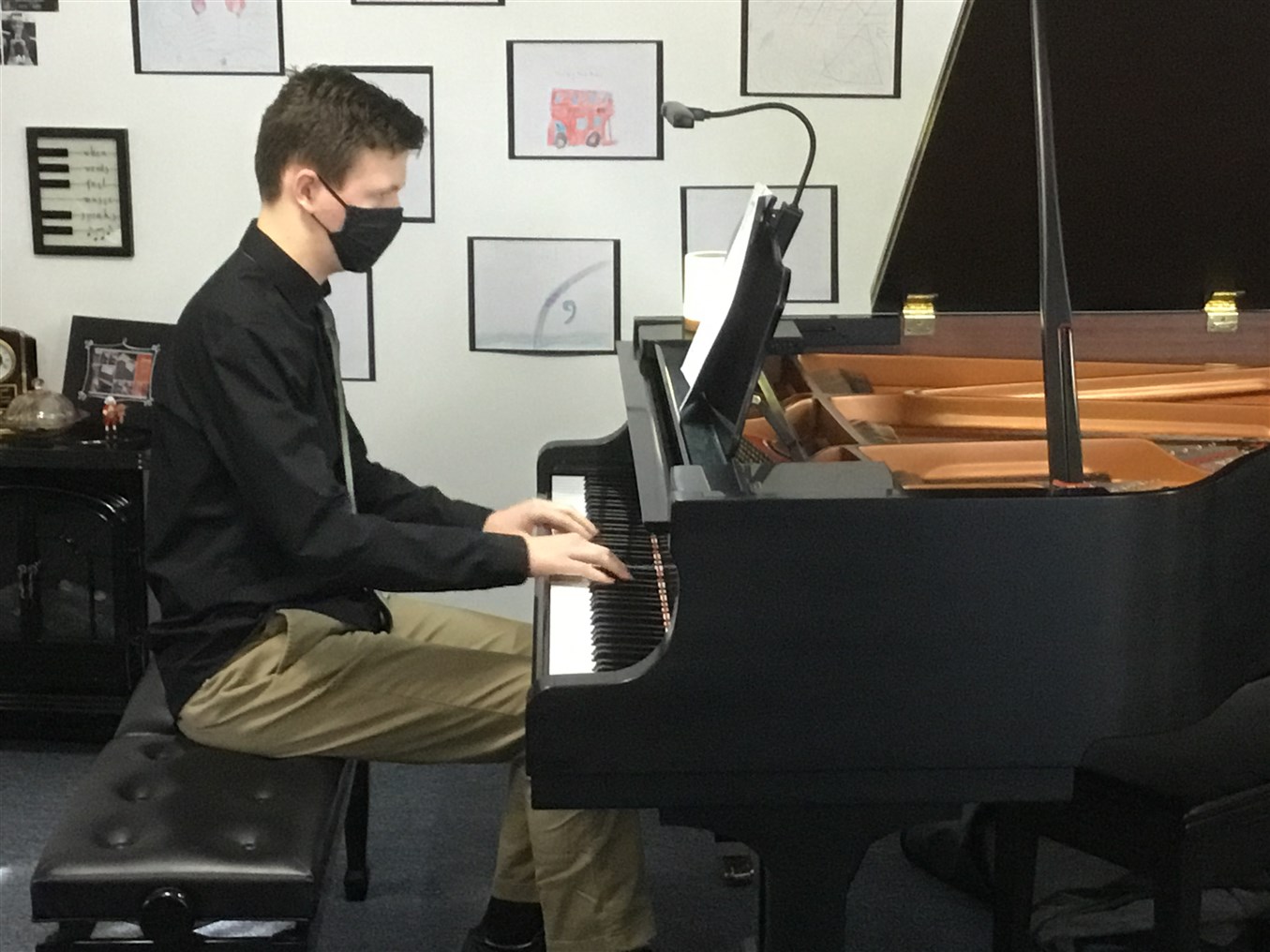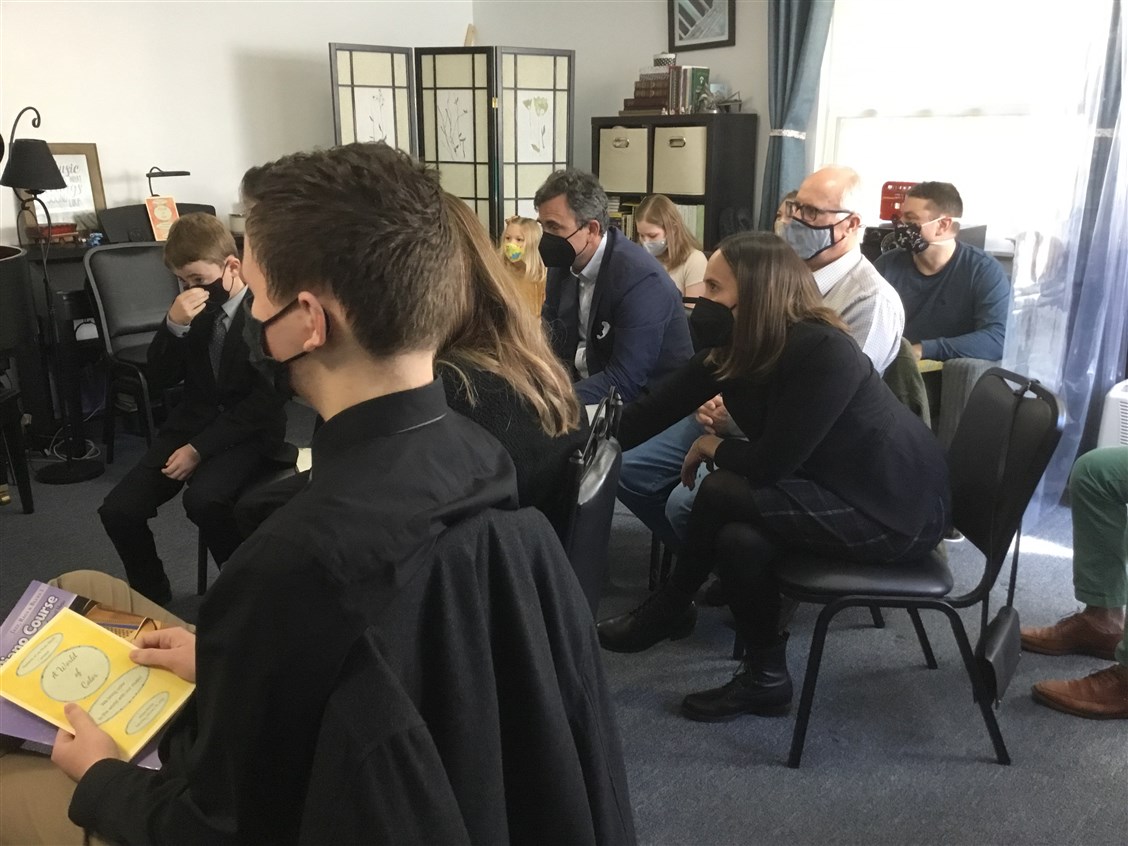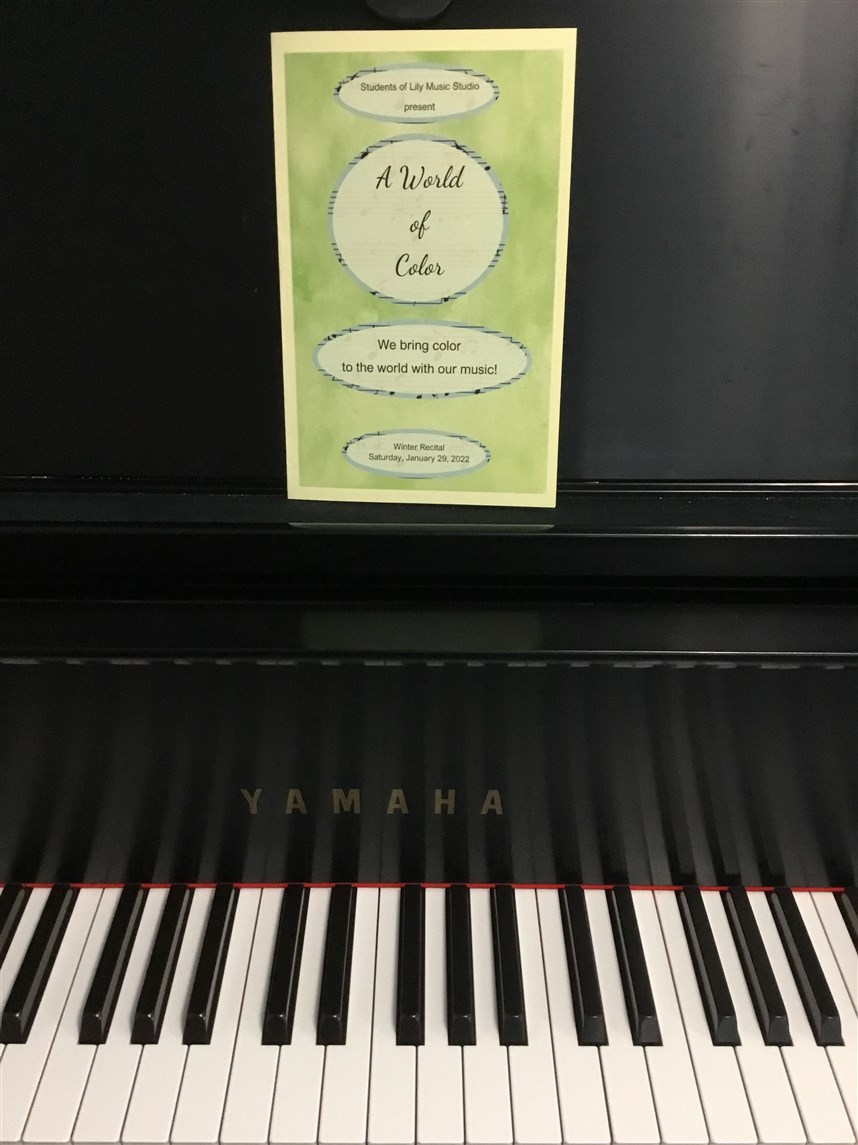 We made sure to record it so students could share it with family members later!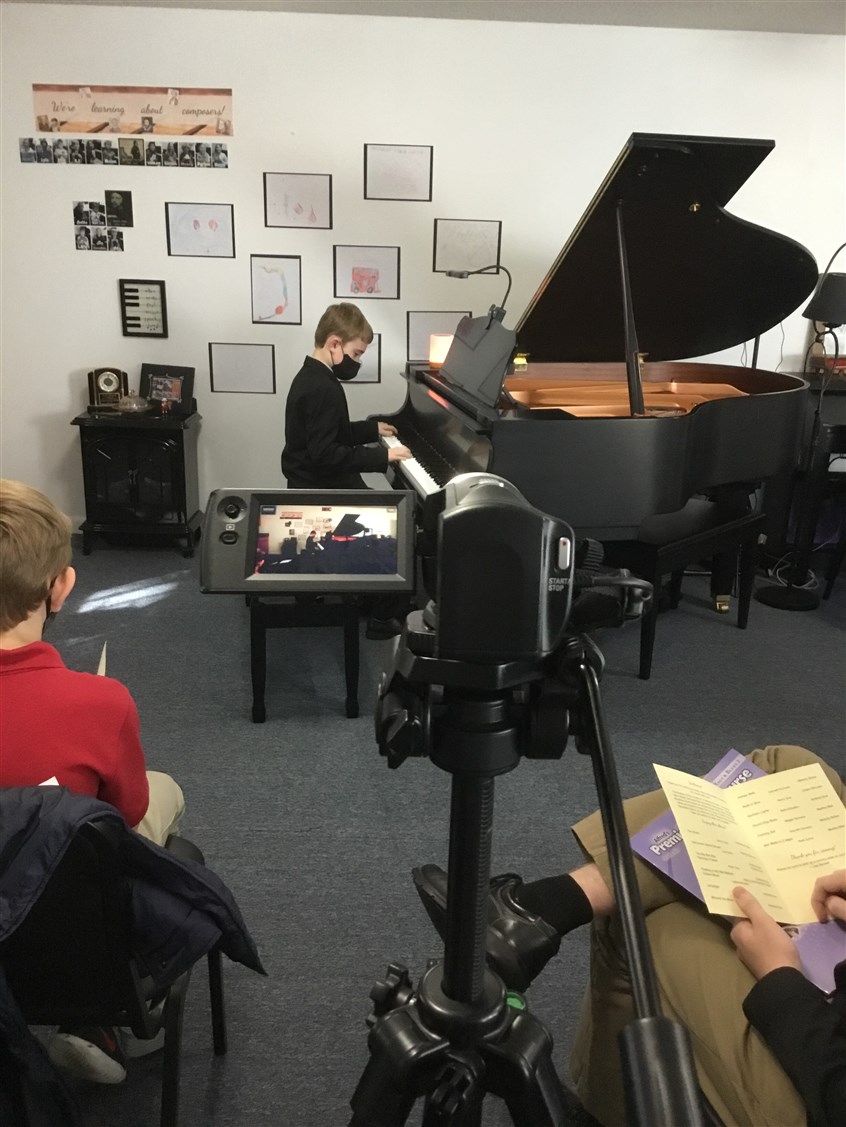 We all enjoyed brownies and blondies "to go" after the recital was finished.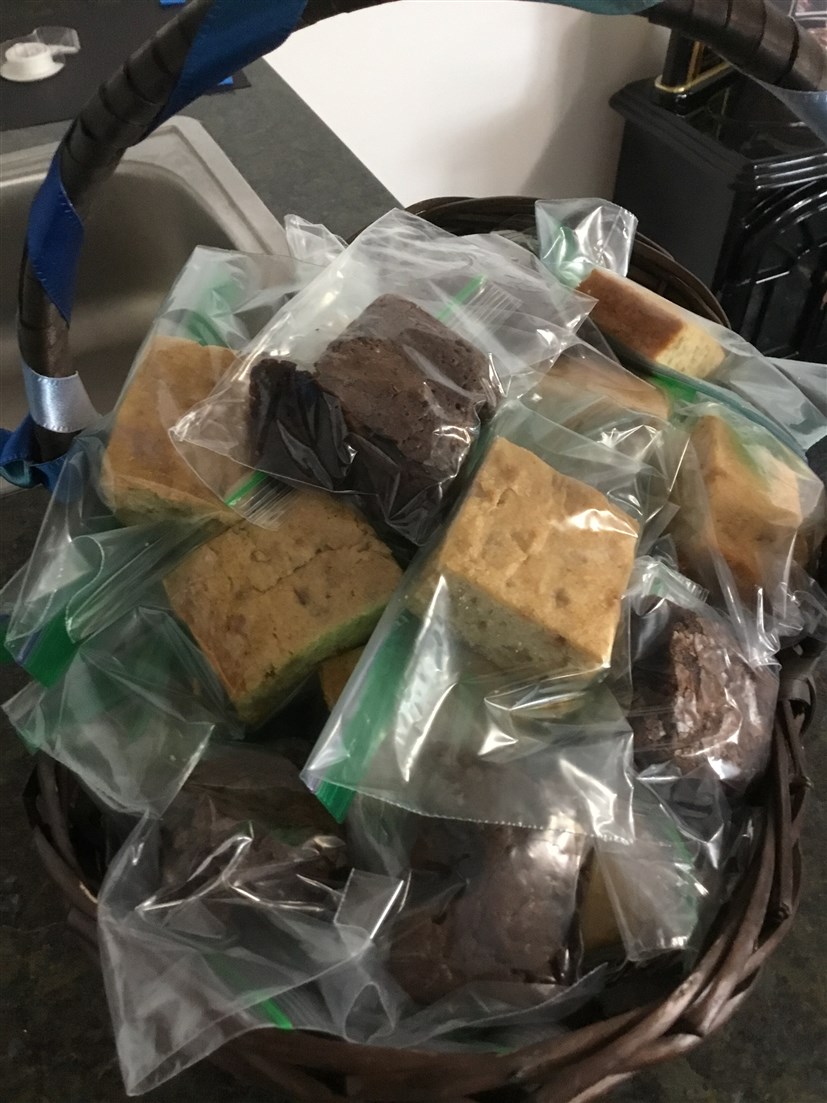 A fun extra touch students and I have been adding to our recitals this year are these little signs that we hang so parents can read them as they come into the studio. What would you say to fill in the blank?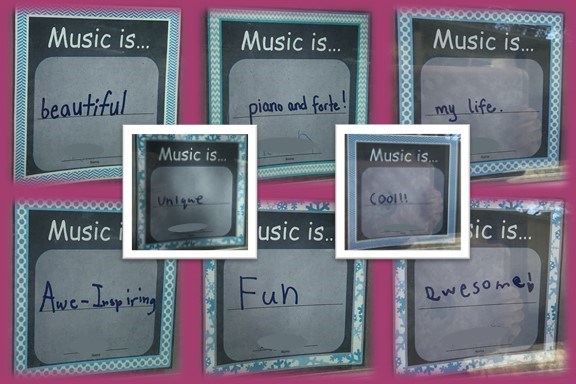 Well done, students, for a fabulous performance!
- Miss Lisa