Renaissance Group Classes
Friday, September 30, 2022 by Lisa Barwell | Group Classes
Taking A Trip to the Past
September Group Classes 2022
Group classes this year will focus on the Renaissance, the most influential period in history!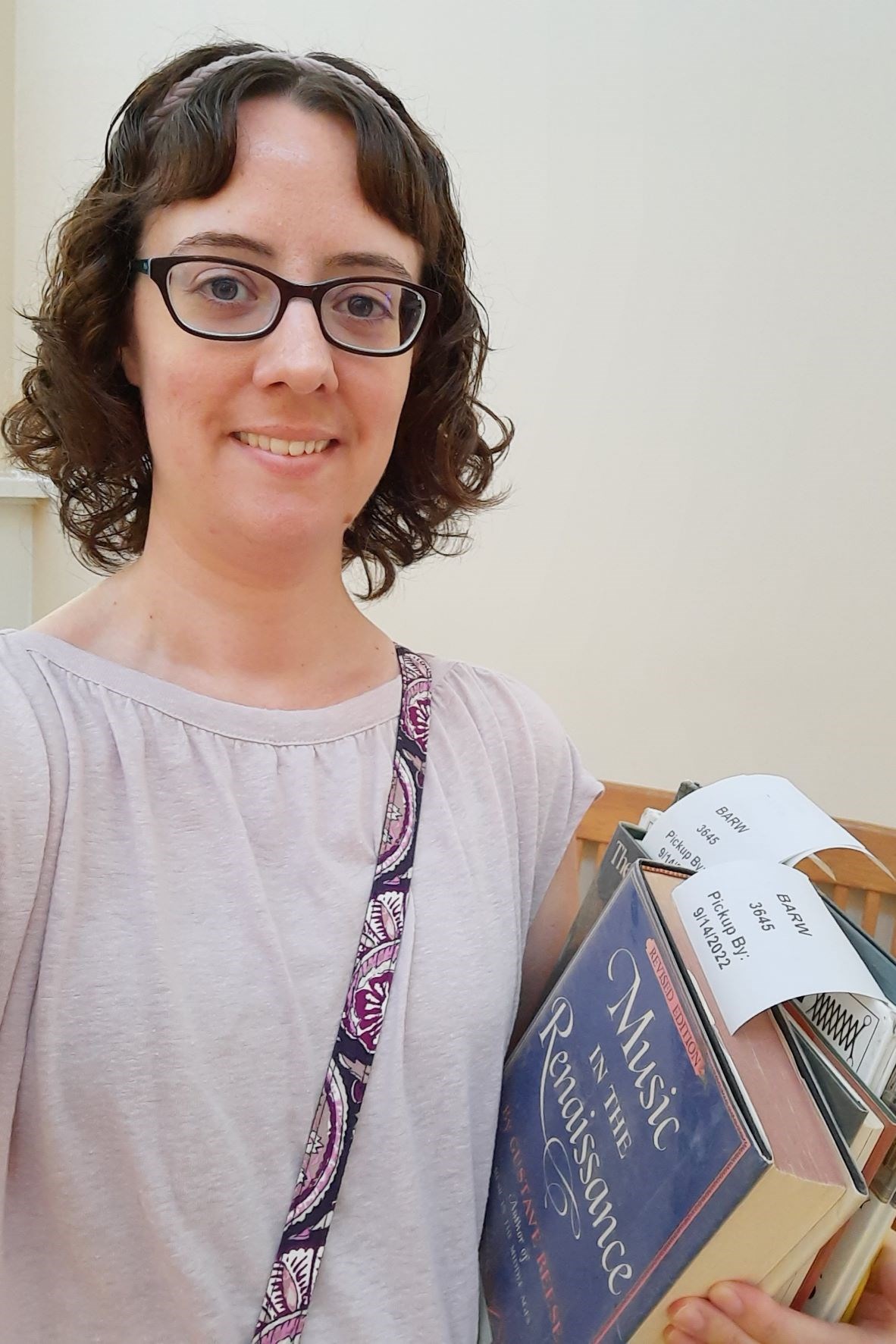 The literal definition of Renaissance means "rebirth." It spanned the 14th-16th centuries (transitioning out of the Middle Ages), and emphasized renewed interest in all matters of culture and society, including history, art, and music.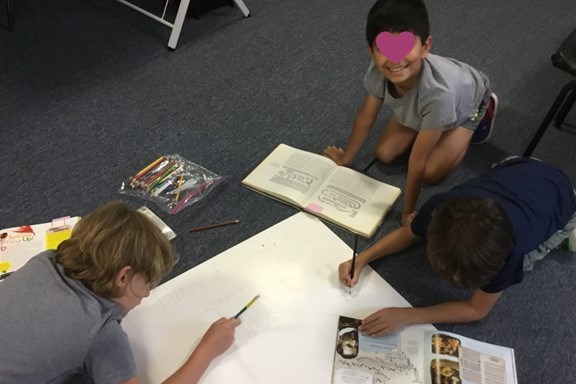 Our first group classes focused on the overview of the Renaissance. Students made posterboards highlighting notable aspects of this era, such as architecture, food, clothing, and musical instruments.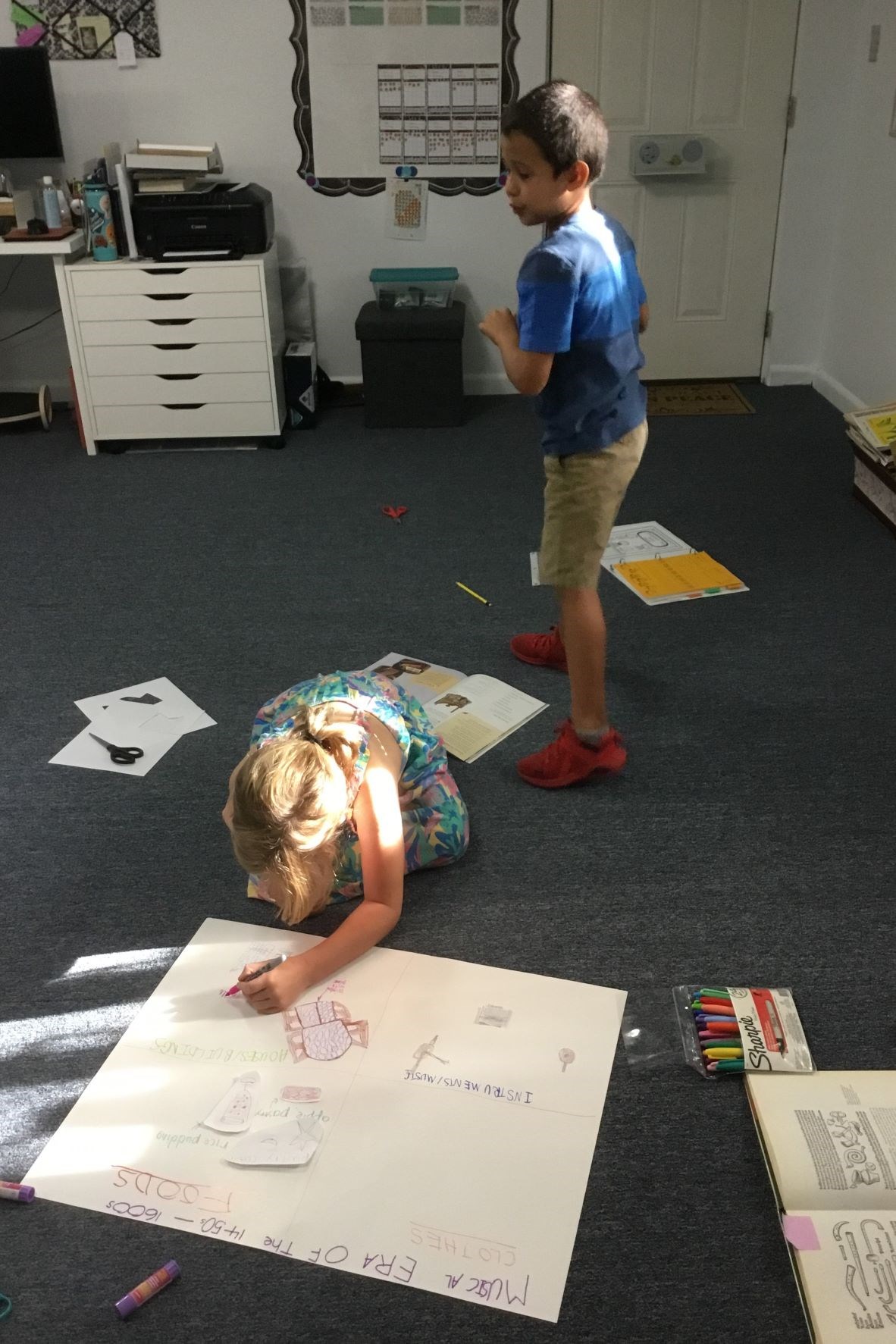 Apples were a staple in the Renaissance, so we ate apple pie to celebrate group classes this year. Miss Lisa even made an apple drink using an authentic Renaissance recipe! Yummy!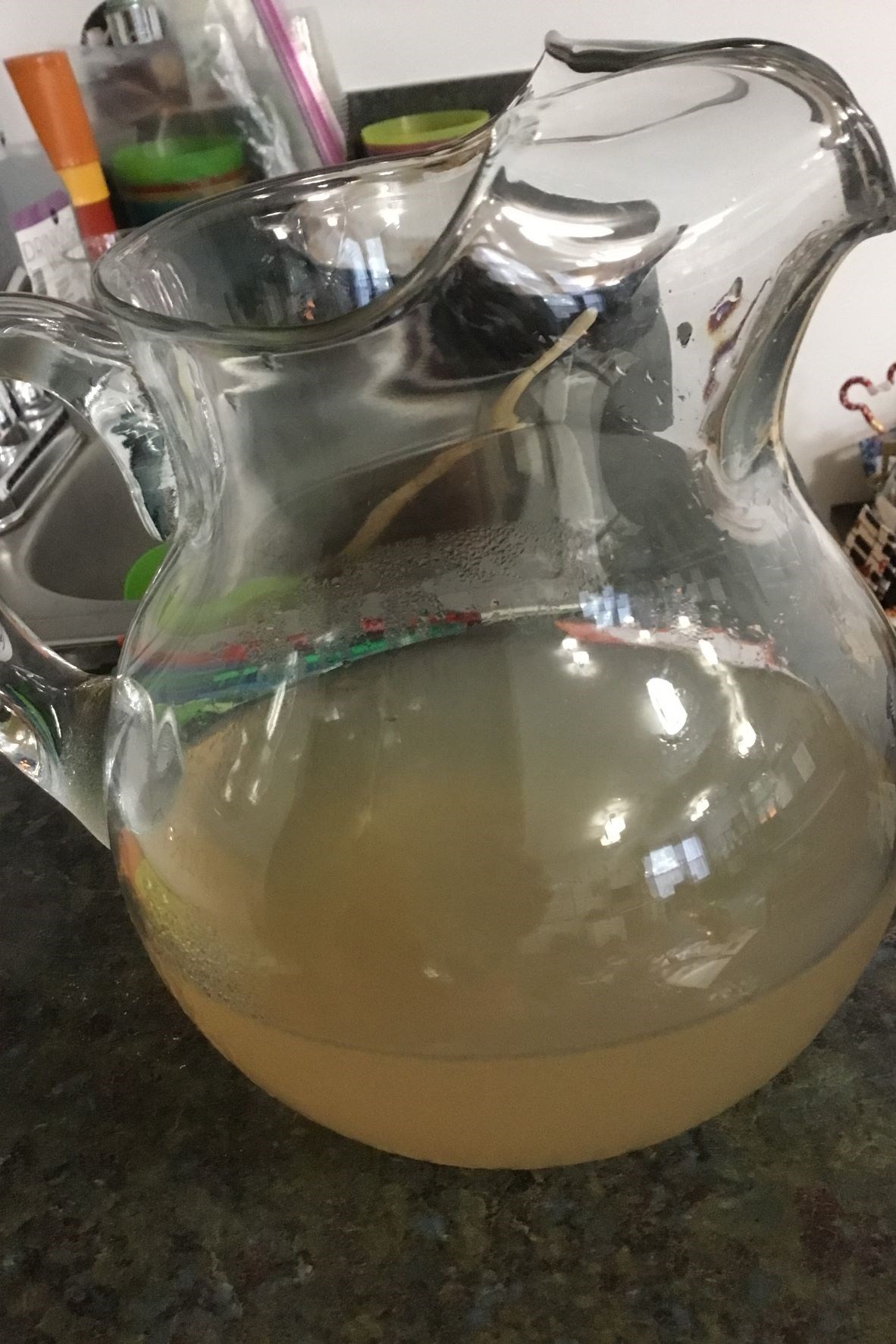 We're excited to continue Renaissance group classes in January and February!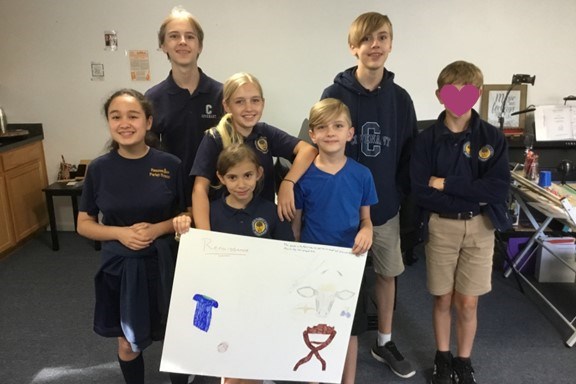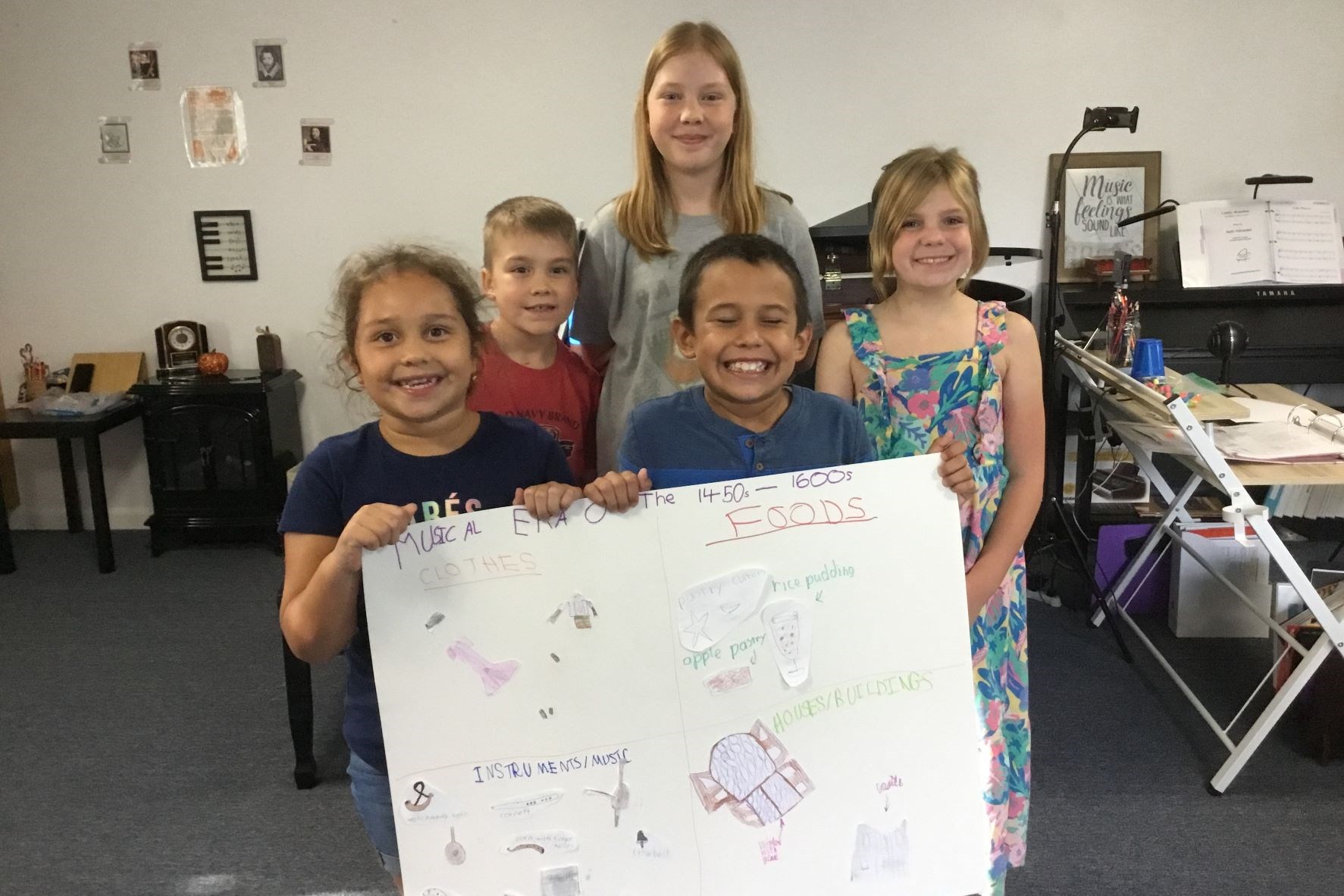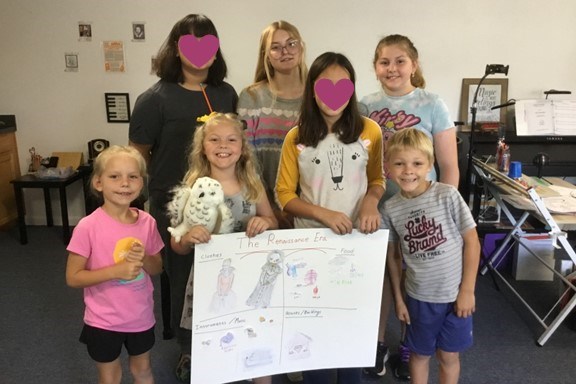 "The noblest pleasure is the joy of understanding." - Leonardo da Vinci
January & February Group Classes
Wednesday, March 30, 2022 by Lisa Barwell | Group Classes
January & February Group Classes
2022
Our winter group classes continued the theme of learning about the Medieval Era as well as giving students the opportunity to perform for each other and play games together.
Playing games together helps students get to know each other and builds the studio community!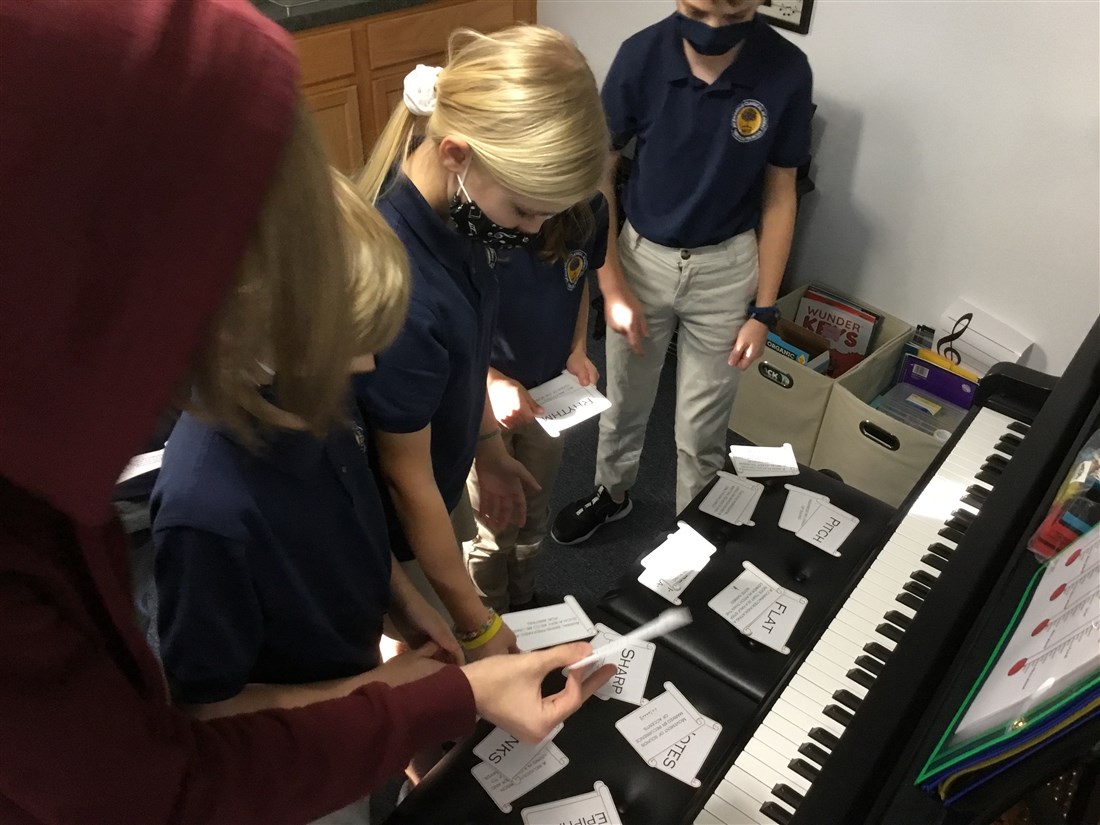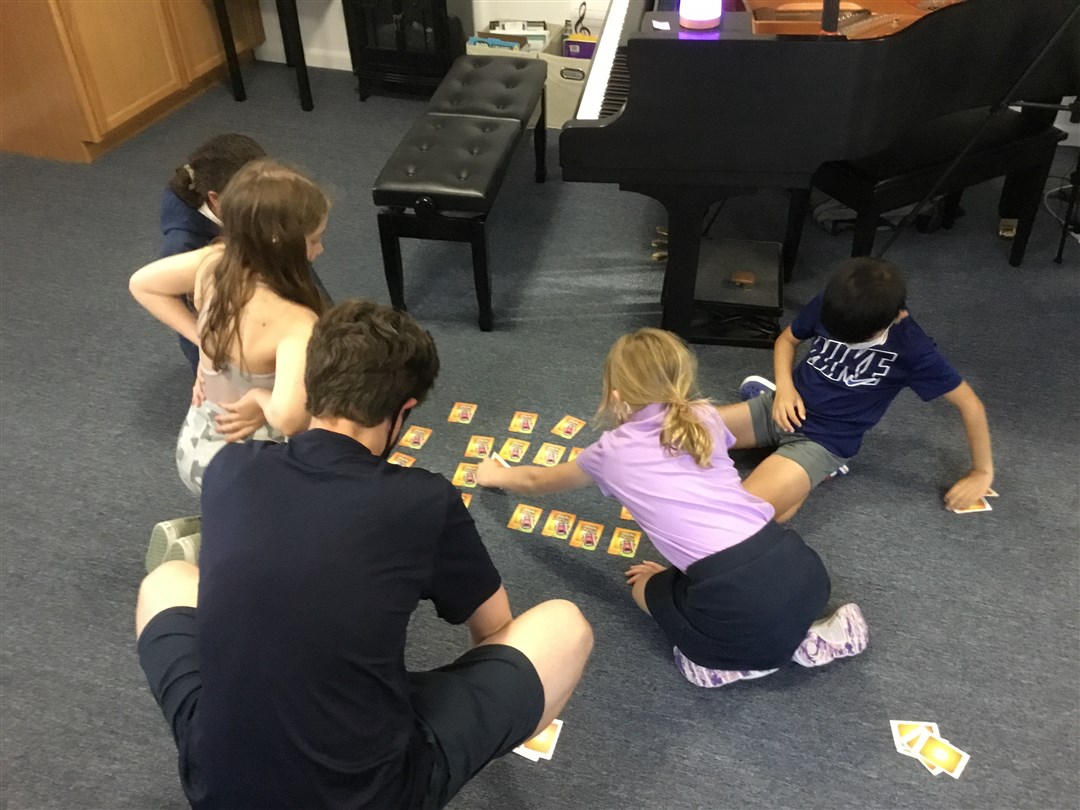 Students got to give their festival and recital solos a trial run in front of an audience while their peers listened and gave them positive encouragement and suggestions for improvement.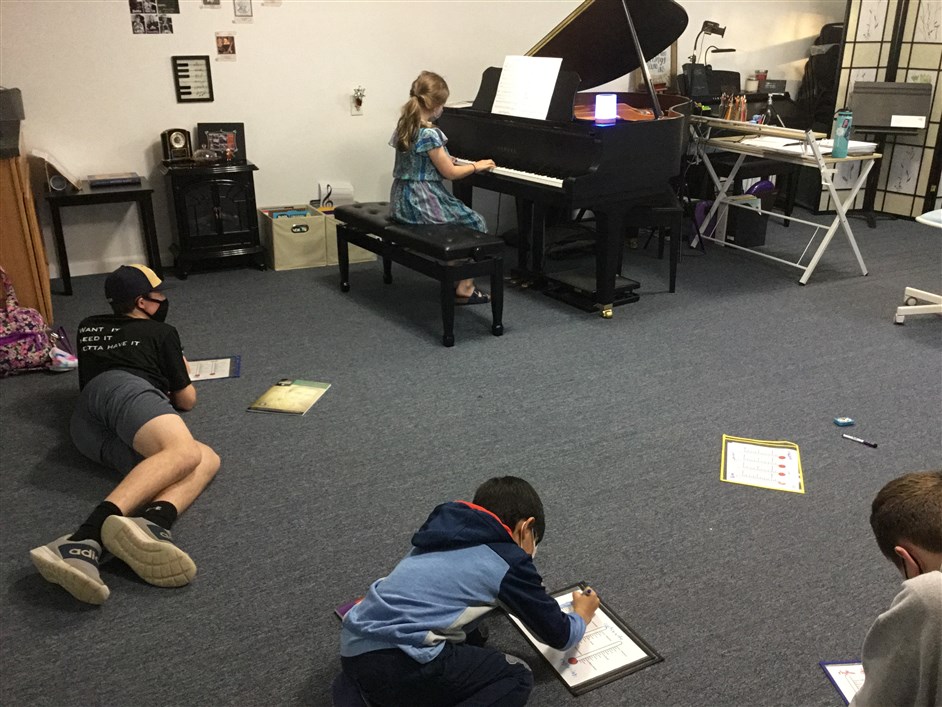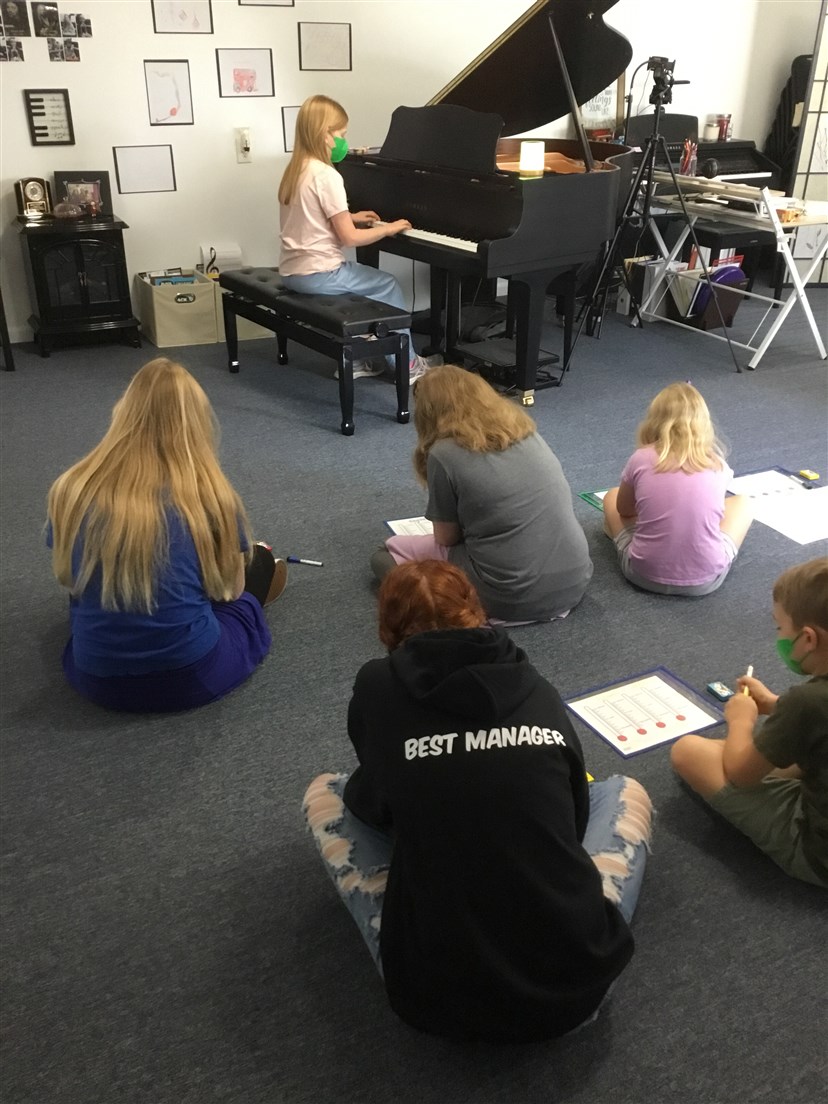 The last part of the class gave students time to compose a Medieval sounding 'plainchant.' I loved how the older students helped the younger ones!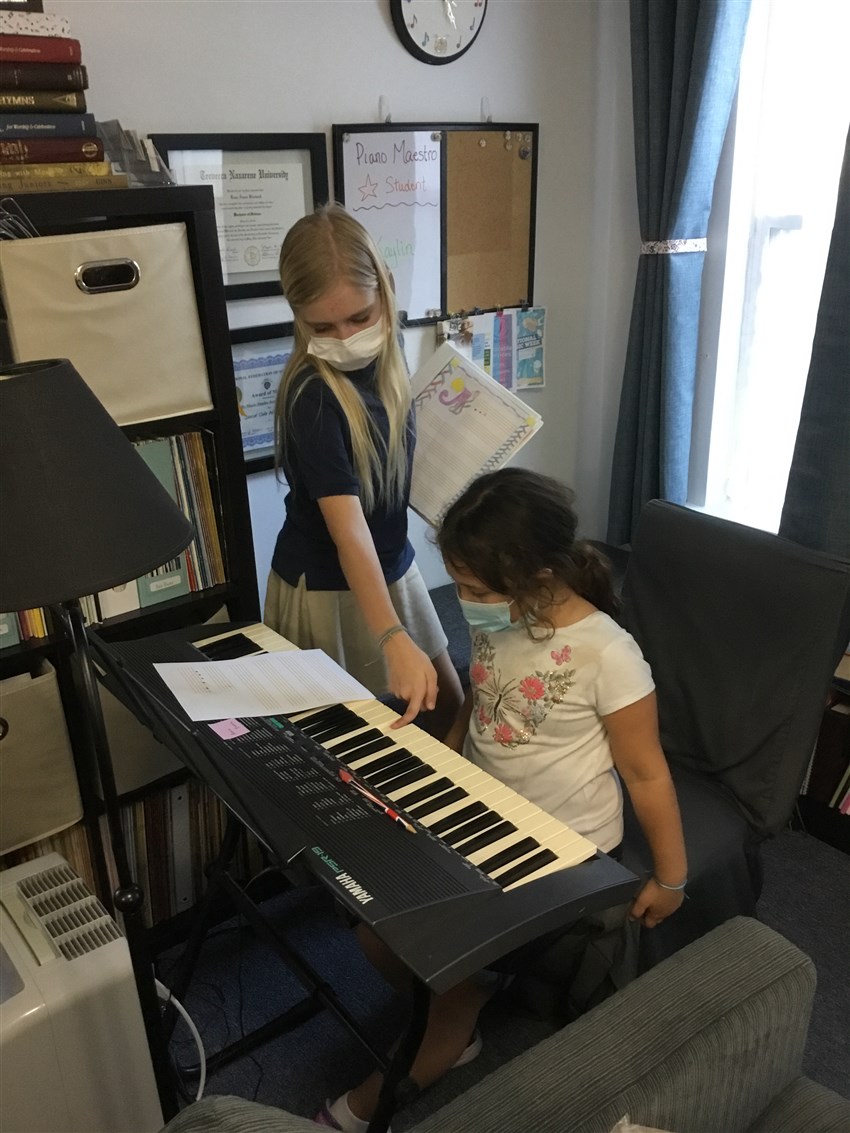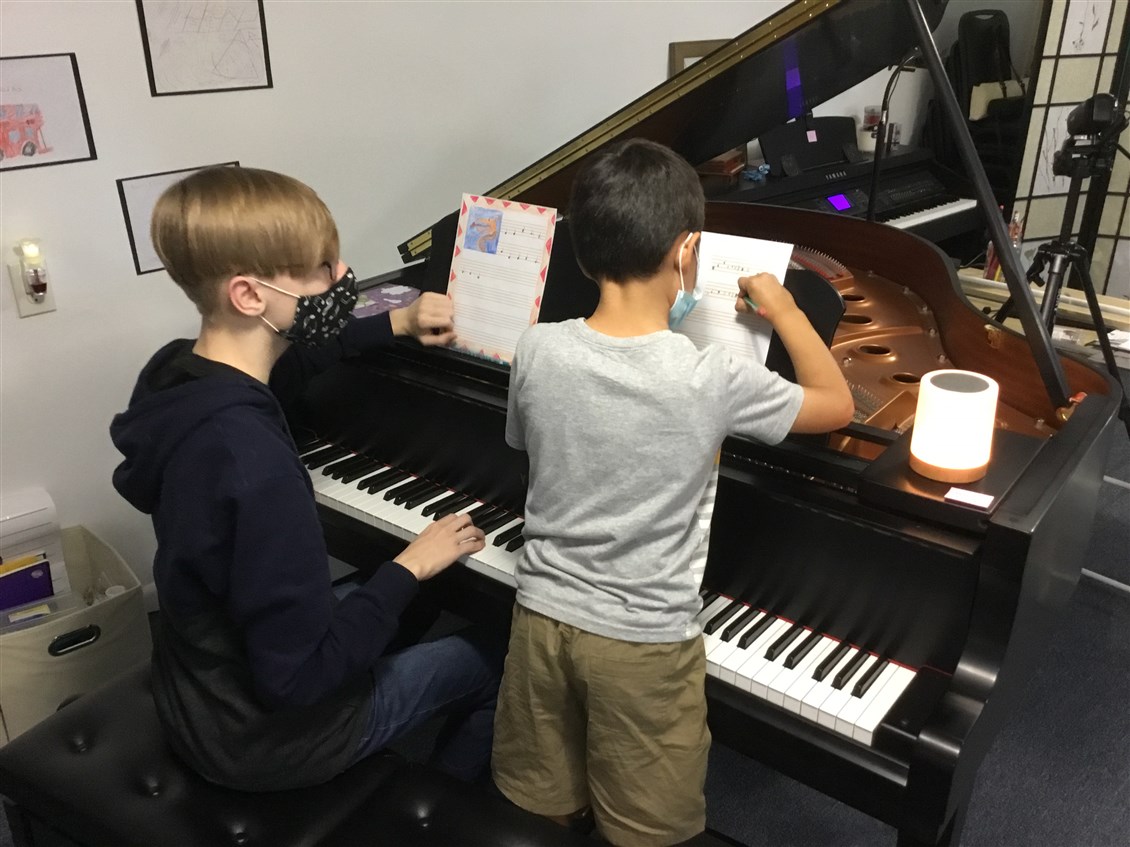 After writing the music, we aged the manuscripts by crumpling the paper and dying it with tea!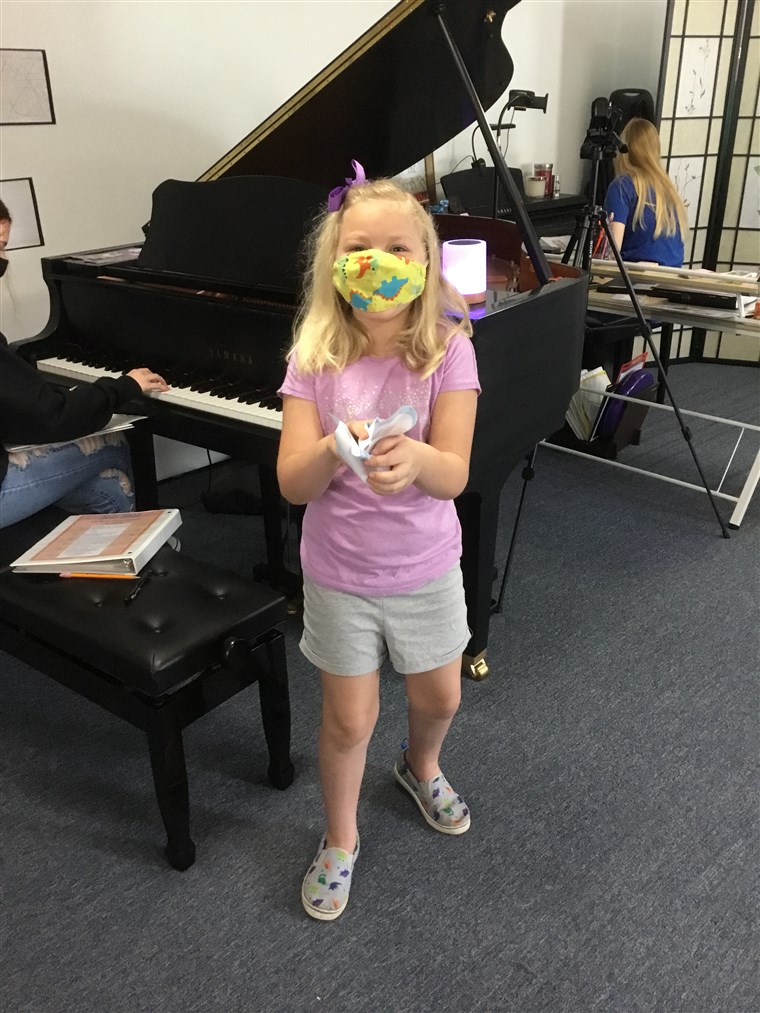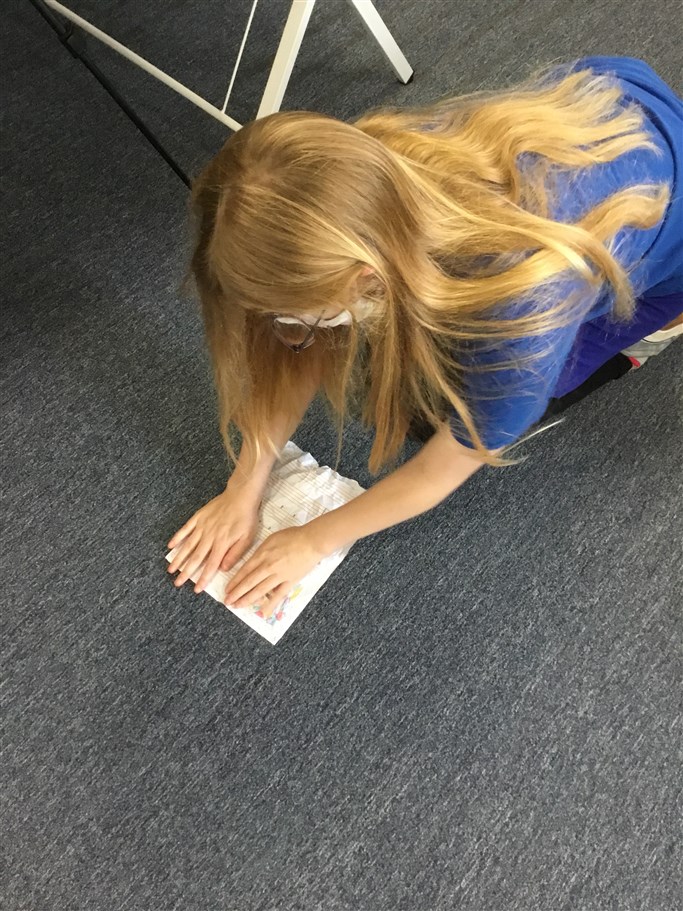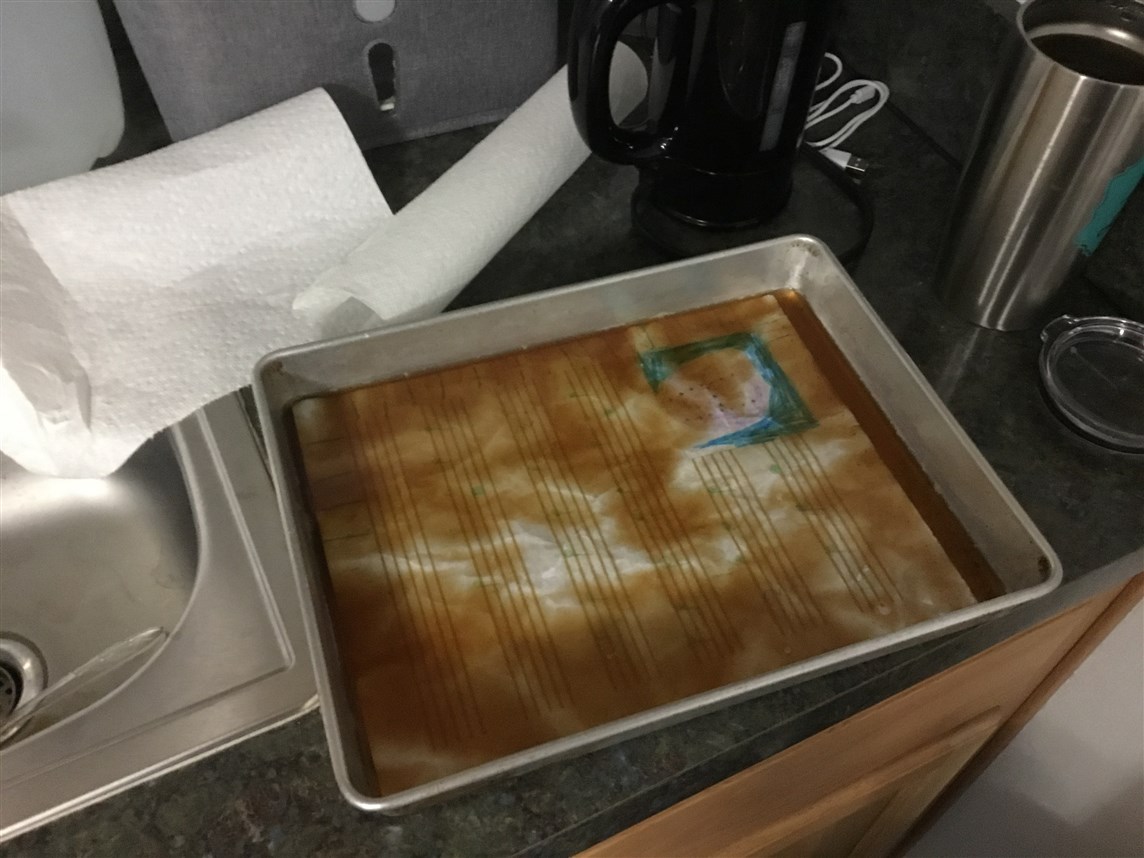 The finished Medieval Manuscripts turned out beautifully!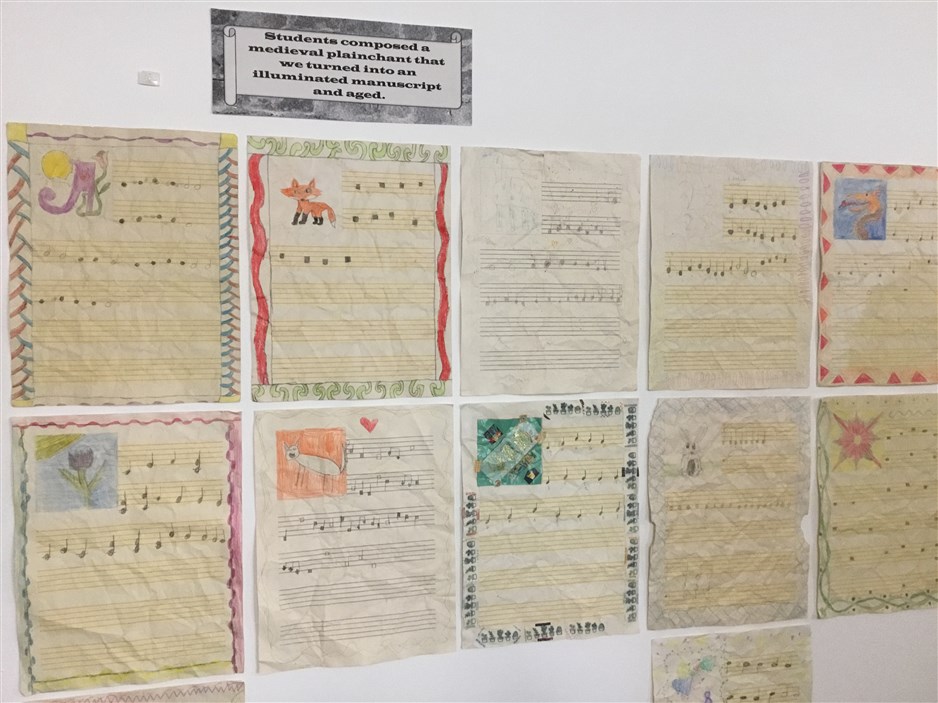 Teachers can find the Medieval composition paper at my Teachers Pay Teachers shop!
It's a new year!
Thursday, September 30, 2021 by Lisa Barwell | Group Classes
An exciting start to 2021-2022!
Fall 2021
Wow! What an eventful beginning to a fun, new year! We're still brimming with anticipation and excited for all the fun things ahead!
The theme for this new year of flute and piano lessons is "Bringing Color to the World With Our Music."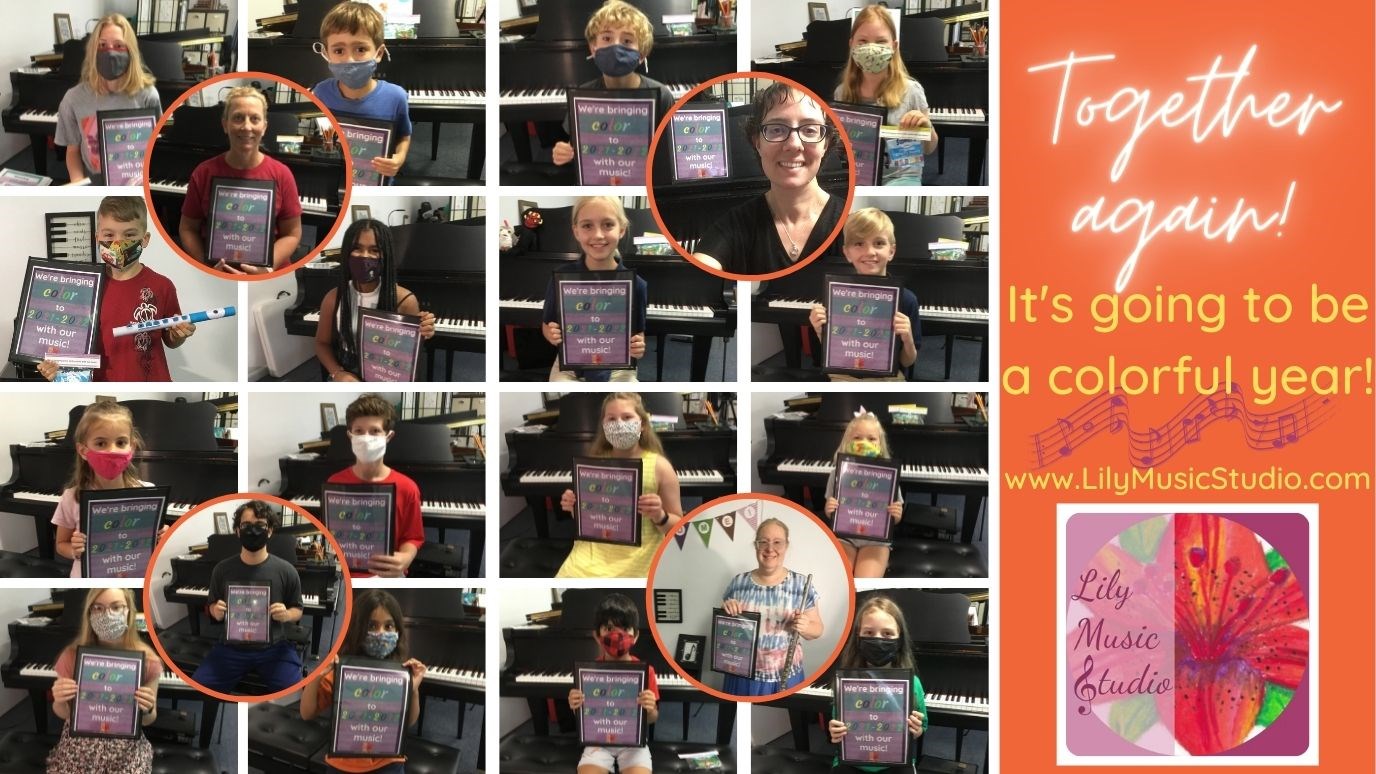 Students were excited to receive new music for the year!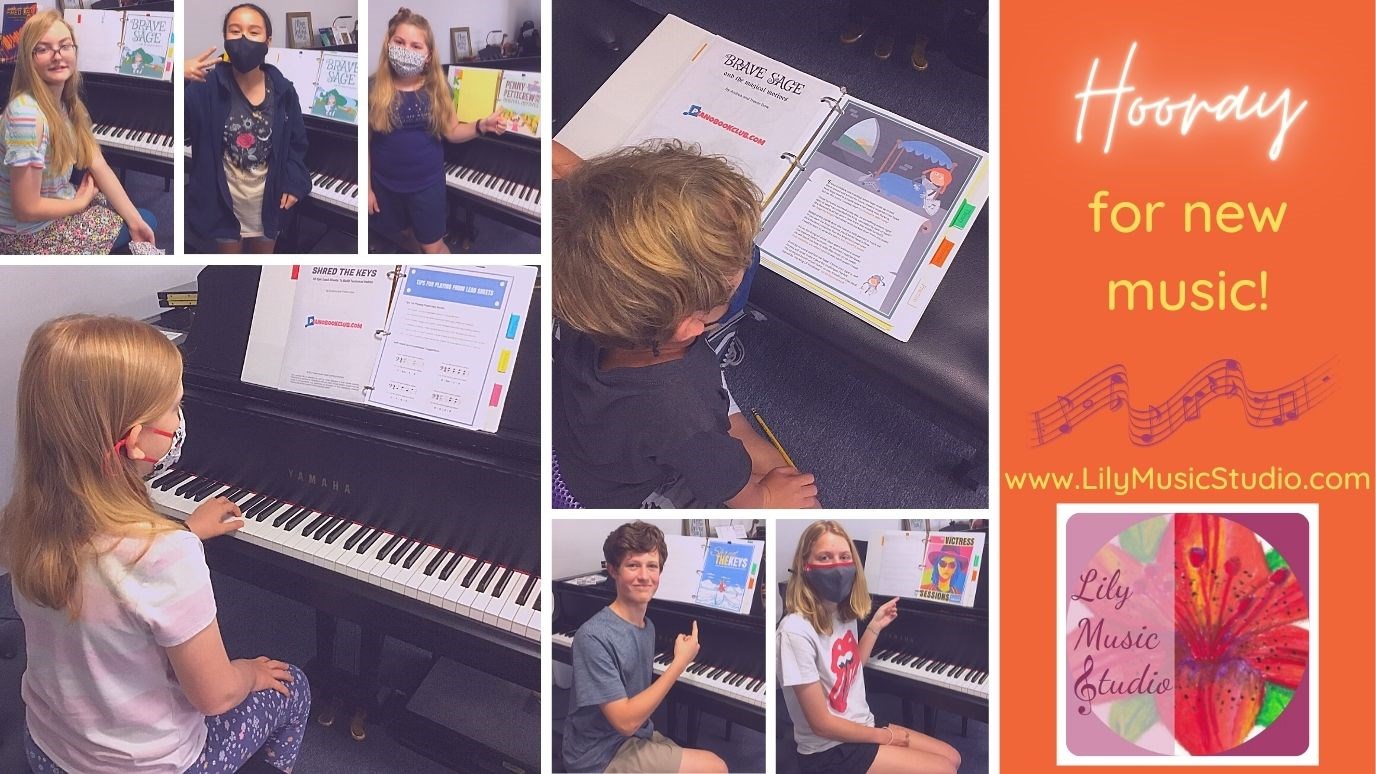 September group classes taught students about the origin of the music staff and a little about the Medieval Era of music.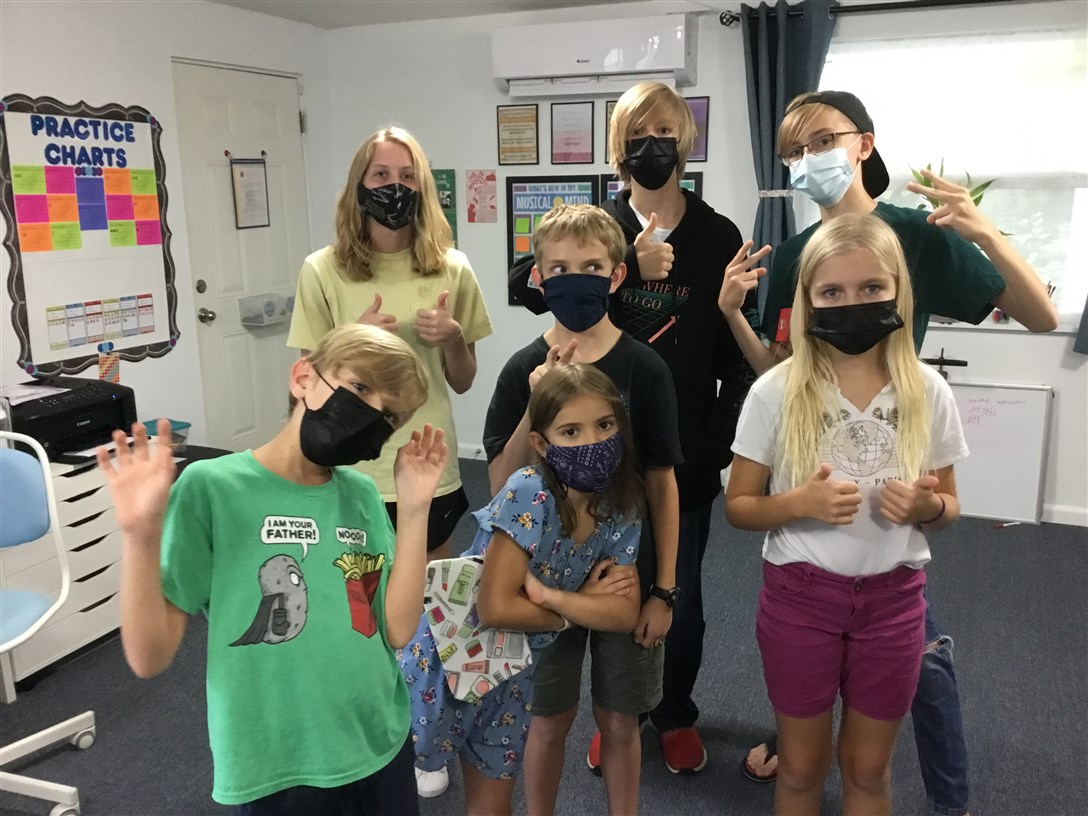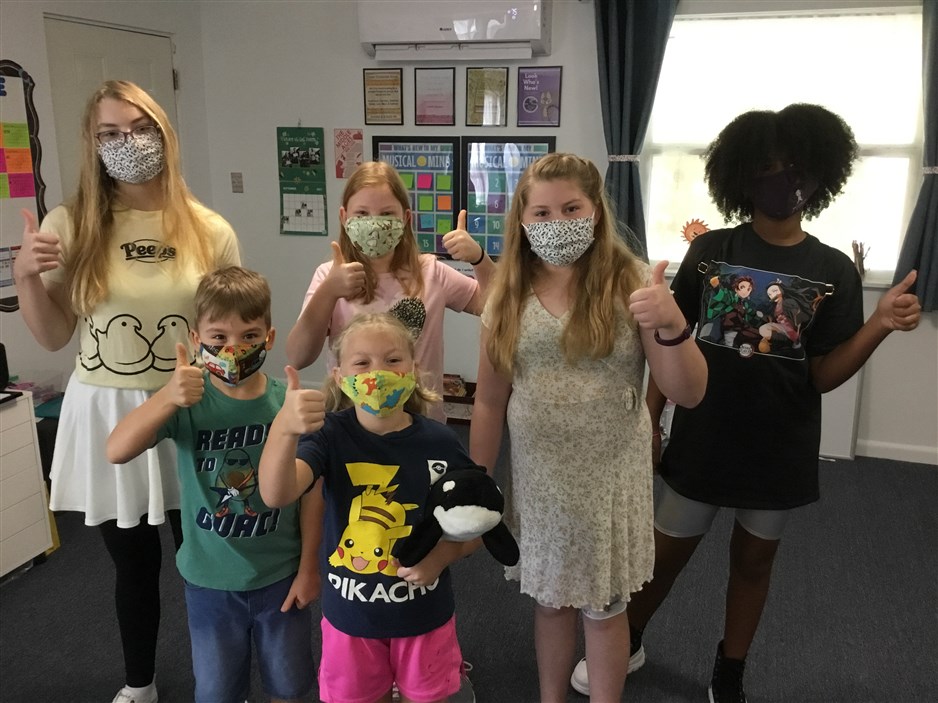 Games, as always, are a regular part of our studio curriculum and students are always interested to see what we'll play next!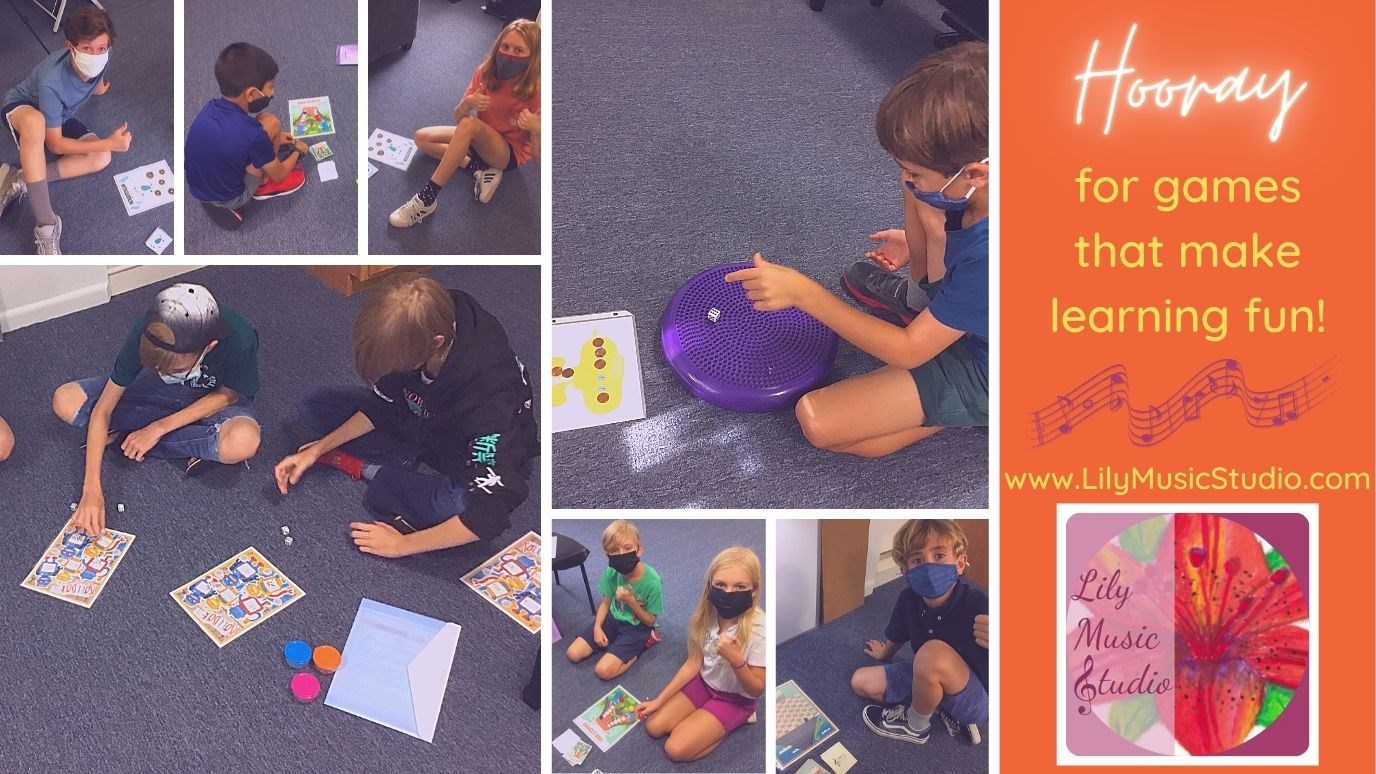 Here's to a COLORFUL year ahead!