Check out the details below, then...
Summer Curriculum:
Private Flute or Piano Lessons
Ensembles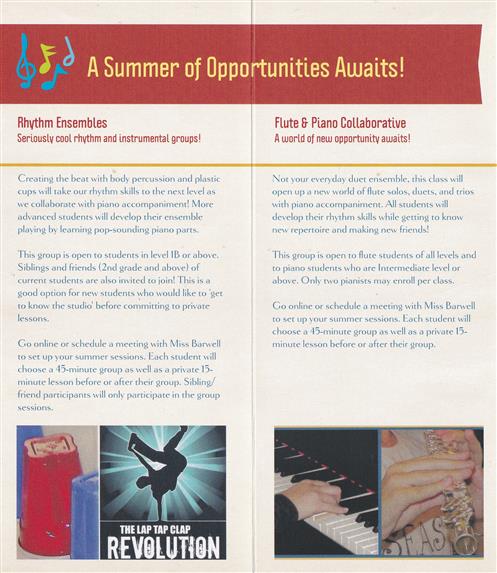 Tuition Options & Schedule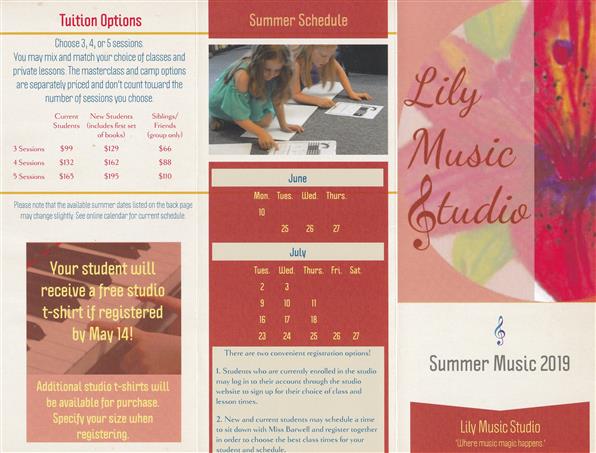 Special Summer Events:
Teen Masterclass - $25
Monday, June 10, 6:00-8:00 PM - Registration deadline extended to June 9!
For students ages 13-18 who play at an Intermediate through Advanced level (performer entry) or Beginner through Advanced (participant entry).
Open to 4 performers and 10+ participants. Performers should specify the piece they will play. There will be interactive activities for all students, whether they play for the class or not.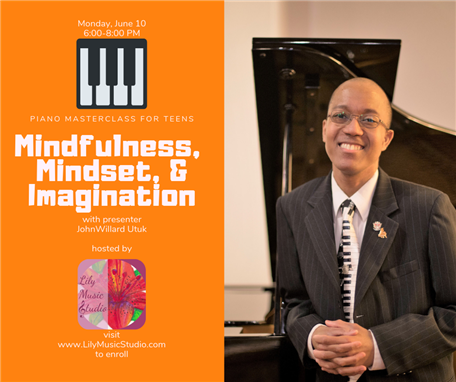 "So You Want To Be A Composer?" Camp - $85 for all three days
Thursday, July 25 6:00-8:00 PM
Friday, July 26 6:00-8:00 PM
Saturday, July 27 10:00 AM -2:30 PM - pizza lunch included
5th-8th grade flute and piano students who can read music on the staff will have a blast learning how to write their own music at this interactive composing camp! Each day includes components of listening to pieces by great composers, improvisation, imaginative art, and free composition time. Students will be inspired to unleash their creativity!